ART AT THE CENTRAL LIBRARY

'Bridge' by Diana Blaisure

July 9 - September 7, 2018,
Central Library Gallery
INTERNATIONAL CONFERENCE
FOR NORTHERN AND SOUTHERN CALIFORNIA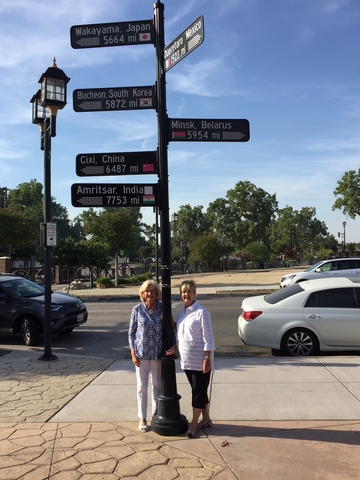 On May 19th, 2018, Liddy Paulsen (President NBSCA) and Connie Skibba (RIGHT) attended the Northern and Southern California Chapters of Sister Cities International hosted by
the Bakersfield Sister City Association.
Delegation
9am@ Central Library


Tuesday, Oct 3rd



CONCERTS ON THE GREEN
Tijuana Dogs Aug 6th, 2017
CONCERTS ON THE GREEN
Pacific Symphony Jul 16th, 2017
Kids will have the chance to learn how to conduct with
Maestro Carl St.Clair and later help lead the orchestra.
Bring your chairs and a Picnic basket...
COMMUNITY EVENT Jul15th & 16th

2301 University Dr, Newport Beach, CA 9266
The event features over 40 artists and hundreds of paintings showcasing
the beauty of the Upper Newport Bay and other Orange County Parks.


Free children's painting class each day at 10 and 1 with RSVP req.
Portion of each sale benefits NBC
FAMILY NIGHT BBQ JUN 15, 2017

MOTHER'S DAY FUNDRAISER May 6th, 2017

COMMUNITY EVENT INVITATION
The performance is

sponsored

by the Two Worlds Foundation and

co-sponsored

by
The Orange County Community Scholar Program and the Jewish Collaborative of Orange County.


The Foundation was formed this year to support the work of Two Worlds' conducting interactive performances and therapeutic workshops for deaf and hearing people
of all ages from all walks of life.
For more information and package and performance flyer:
Please Contact Two Worlds Foundation Directly at (949) 872
-5444
or email: Dassie@TwoWorldsDance.com
for Individual and Corporate Sponsorship
www.TwoWorldsDance.com